Talent of Concept Design
HungMeng International Development Co,.ltd — Established in 1982
Please click on the following this url :
http://v.youku.com/v_show/id_XMjY3MTUyMTc2NA==.html
Our design not only persist in seeking the proof from evolution of the architectural history but also investigate the artistic harmony of architectural element in the European interior/exterior design.
The best learning routes to provide the desIgn rules or the constructional principle to the architect is to study in the classical European architecture.
Those rules and principles not only the creative root for the architect but also our growth process.
If you are planing to update the creative concept please do contact us. because the project list below demonstration our professional.
We are pleased to provide our professional experience in design or construction of either interior/exterior design or garden mapping out. We also look forward to facilitating you to accomplish your dreaming ideas.
Our products vary from flowerpot, flower vase, interior/exterior fountain, home furnishings, garden statue, European style furniture, mural, candle stand, Christmas decorations, decoration molding to all kinds of sculpture.
the main materials of our product are GRP, GRG and GRC.
We also design and customize the products to meet the demands of our clients.
Our products are normally applied to theme park, Luxury Hotel, Gardening, school, landscape program me, temples….etc. All of our products conform to the International Quality Standards, so that we are accepted and approved by the international market.
With abundant experience over 25 years and number ous exquisite artistry sculptor team, we persist in the commitment of providing the best-quality products, top quality service and the competitive price.
Tsunami Concept Design
---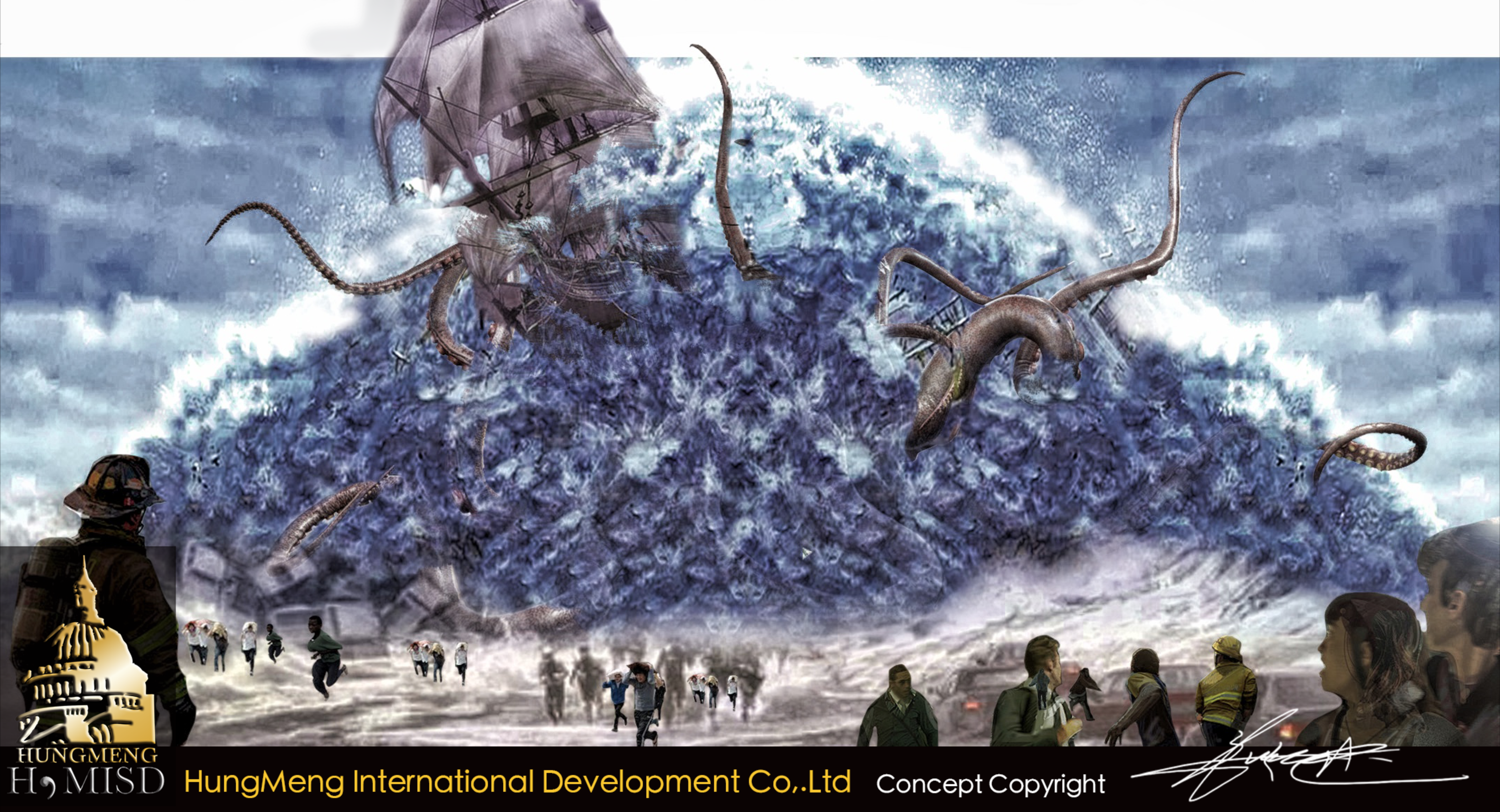 Ice cave + tsunami two-way design, the use of pro-designer software technology is drawn out, HungMeng are able to have the art of painting ability, any size theme park are inspired by these conceptual design, less of these planning and design can 3D imagination simulation, the concept of design is our initial must be the implementation of important work items!
Hung Meng is not just a GRG GRC GRC material sculpture manufacturer, HungMeng from Europe and the United States international design architect team, whether it is theme park design and planning, or hotel or resort and building, or new sales plan, house decoration, HungMeng Will be your best partner, and to be architects of the best partner, many original architects have completed the design, Hungmeng can help architects deepen architectural design, face practice to turn design into reality, make design dreams into true.
ICE CAVE Concept Design
---